We Make Real Estate Statistics Easy
R E Stats Inc. has had the pleasure of serving the real estate industry since 2005. With an experienced team that has been here almost since the beginning, all of us at R E Stats Inc. are very dedicated to creating the best possible customer experience. Whether you are an agent, broker, franchise, MLS organization or state-wide association, R E Stats Inc. has the right solution for your needs. By being the first to deploy an online-interactive real estate statistics platform for the North American market we are proud to say that our products and services have changed the way that real estate professionals use statistics. When clients come on board with us, they stay with us.
R E Stats Inc. is committed to providing dependable information, flexible solutions and the highest standards of professionalism.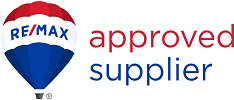 See what people are saying...

Starting Nov 1, 2020 we are an EXIT Premier Partner

REDATUM is in the Vitual Space
between August 17th and August 18th
at the RE/MAX BOC 2020, come chat with us to show you how we can help your business!